ARCHITECTURAL RESOURCES AND RESEARCH EPICENTER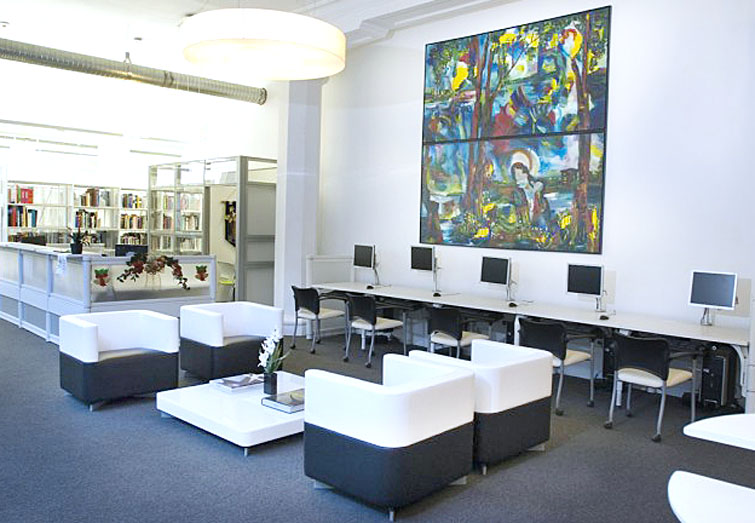 The Center for Technological and Architecture Resources, or CARIBET for its Spanish acronym, stands as the Schools epicenter for information resources and research. CARIBET's focuses on supplying the necessary print media resources for the successful implementation of technology, research, discourse, and theoretical perspectives based on the nine Experimental Units that make up the Schools architecture curriculum. With a complete offering of books, periodicals, special collections, and multimedia resources, CARIBET provides students, faculty and visitors the ability to research topics relevant to the practice of architecture as part of a holistic design and documentation perspective. With up to date information resources ranging from topics like Digital Representation and Architectural Theory, through History, Culture, Preservation, Technology, Urbanism, Landscape, and Management, CARIBET's purpose is to ensure that the School's vision of entrepreneurship and a multidisciplinary approach to the education of architecture has the most relevant informational resources under one roof.
CARIBET, in addition to its already vast a continually expanding offer in print media, has the capability for full time access to a myriad of internet-based resources and external databases like HW Wilson, EBSCOhost Web, PROQUEST, and ProQuest Digital Dissertation, among others.
Resources/Policies
Política de Acceso a la Información